Guidelines for Waterproofing in New Construction
Waterproofing During New Construction …
Why is waterproofing important in building construction?
Waterproofing is an indispensable element in the design and construction of any building, and its importance cannot be overstated. It is a vital process that involves protecting the structure of your home from water and moisture intrusion. Failure to waterproof your building can lead to an array of problems such as water damage due to leakages, mold growth, mildew, and humidity, which can be hazardous to your health.
Why does concrete need waterproofing?
When constructing buildings, waterproofing plays a critical role in maintaining structural integrity by preventing water from penetrating the building's interior. The process is particularly crucial in concrete structures, which can be prone to cracking both during and after hardening. This is why, in addition to protecting against humidity and water exposure, waterproofing is incredibly important in shielding any embedded reinforcing steel and preventing the degradation of the concrete over time.
Therefore, it is essential to ensure that your building undergoes a proper waterproofing process to enjoy its benefits and avoid any long-term damage to both the structure and your health.
New Construction Waterproofing
Basement Exterior Wall Waterproofing

before dumping wall space.
Waterproof all joints of the parapet wall, sunken floor, concrete slab Joints, Expansion Joints, and down water Drainage pipes.
Expansion Joint Waterproofing.
Terrace Waterproofing Before Plastering.
Bathroom  Waterproofing After Plumbing.
Kitchen Waterproofing Before Drainage and Tiling.
Exterior Wall Waterproofing after Plastering.
Underground Water-Tank Waterproofing.
Overhead Waterproofing
Proper Waterproofing Treatment: The building's surfaces have been water-resistant and waterproof for many years.Waterproofing during or after construction to protect the structure from water damage caused by rain, moisture and leaks.
It is essential that no rainwater stagnates on the roof. A proper slope and adequate number of drainage outlets can achieve this. when the roof slab is large in area, the slope or fall is often provided by making it's (the slab) top surface sloping to the desired extent.
Basement Exterior Wall Waterproofing - External Solution
To prevent water or moisture seepage from the soil outside, it's crucial to permanently waterproof the exterior walls of your basement. This is especially important during the monsoon season to keep your basement safe and dry.
Neglecting to waterproof the walls could result in costly damage and structural harm to items stored in the basement. It's recommended to invest in professional and proper waterproofing to prevent such consequences. Ensuring the job is done correctly can secure the safety of your basement. longevity and protect your belongings.
Waterproofing the exterior wall of your basement is beneficial for a few reasons.
1. it prevents water from entering your home, which can cause damage to your building.
2. it helps to prevent the growth of mould, which is beneficial for the air quality of your home.
3. it can help the outside of your building last longer, which means less maintenance costs in the long term. Finally, it also enhances the aesthetics of your building.
Waterproofing Above Basement Slab
Waterproofing on Basement Slab
If the basement of a building has a car park, game room, and warehouse, and the upper floor is open, it is essential to make the top floor waterproof. If water is not removed promptly, it will seep through the basement's walls and ceiling, causing damage. Hence, it is crucial to waterproof the entire upper floor to avoid this problem.
New Bathroom Waterproofing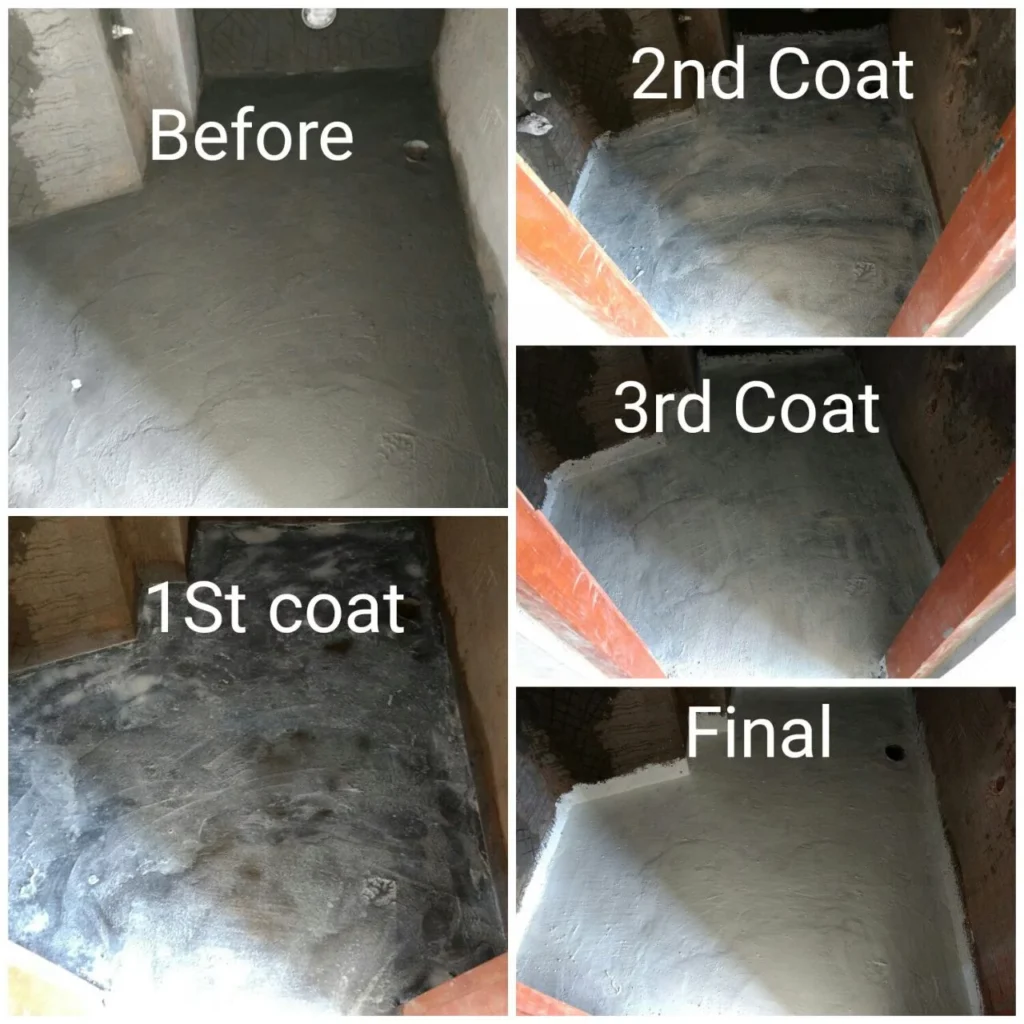 Method for the new bathroom Waterproofing

Cleaning the floor area in the bathroom.
All Core Filling
Apply the first layer to fill the invisible cracks and small holes with diluted silicone.
Applying the second and third layers of silicone-based sealant to strengthen the surface.
Applying the last of Waterseal PSV with a sprayer or brush.
Best chemical waterproofing for bathrooms.
Prevent seepage and leakages in ceilings below the Bathroom floor
To avoid problems like damp patches or paint peeling on the ceiling below the bathroom floor.
it's crucial to deal with the underlying issues. These may include improper tiling, gaps between tiles, incorrect slope, or water seepage through walls.
To prevent such issues, it's advisable to use appropriate products during construction.
It's also essential to seal all sanitary joints correctly to prevent water leakage, which may cause waterproofing problems. During construction, it's vital to fill any unfilled joints to eliminate possible routes for water to pass through.
Water Tank, Swimming Pool,Terrace Garden Fish Pond ,Fountain Tank Waterproofing
At which places waterproofing is necessary during the construction of a new building?
When constructing a new building, it's important to use waterproofing in certain areas. Hiring a professional contractor to apply waterproofing in these locations can prevent damage from rainwater for a long time. Guidelines for waterproofing
Fountain Aria and Tank
Aquarium fish tank OR Pond
Jacuzzi
Terrace Garden
Our solution offers long-lasting protection against water damage, prevents structural harm, increases durability, reduces maintenance costs, preserves water quality, and prevents wastage.
New Terrace, Roof , Perafits, Balcony, and Terrace Garden Waterproofing
Our company focuses on waterproofing services for outdoor areas such as balconies, terraces, roof slopes, parapets, and gardens. This helps keep water out and prevents damage to your property. Our skilled team can improve your outdoor spaces to be 100% waterproof.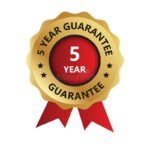 Five Year Genuine Guarantee